Products Description
Vacuum harrow dryer is mainly used for drying explosive, easy to be oxidized and paste materials. In the vacuum condition, the boiling point of solvent is decreased, and air is isolated, it avoids the material be oxidized and goes bad. Input heating medium(hot water, hot oil) into the jacket, and feed damp material into the drying chamber. Harrow teeth shaft stirs material to make the heating be uniformly. When achieve the drying requirements, open the discharging value at the bottom of chamber, under the stirring action of harrow teeth, material moves to the middle and diacharged.
Application
➤Material that needs to be dried in the vacuum condition in pharmaceutical, food, chemical and other industries.
➤ Apply to slurry, paste and powder materials.
➤ Heat sensitive materials of low-temperature drying requirement.
➤ Easily oxidized, explosive, strong stimulation, highly toxic materials.
➤Organic solvent of materials that needs to be recycled.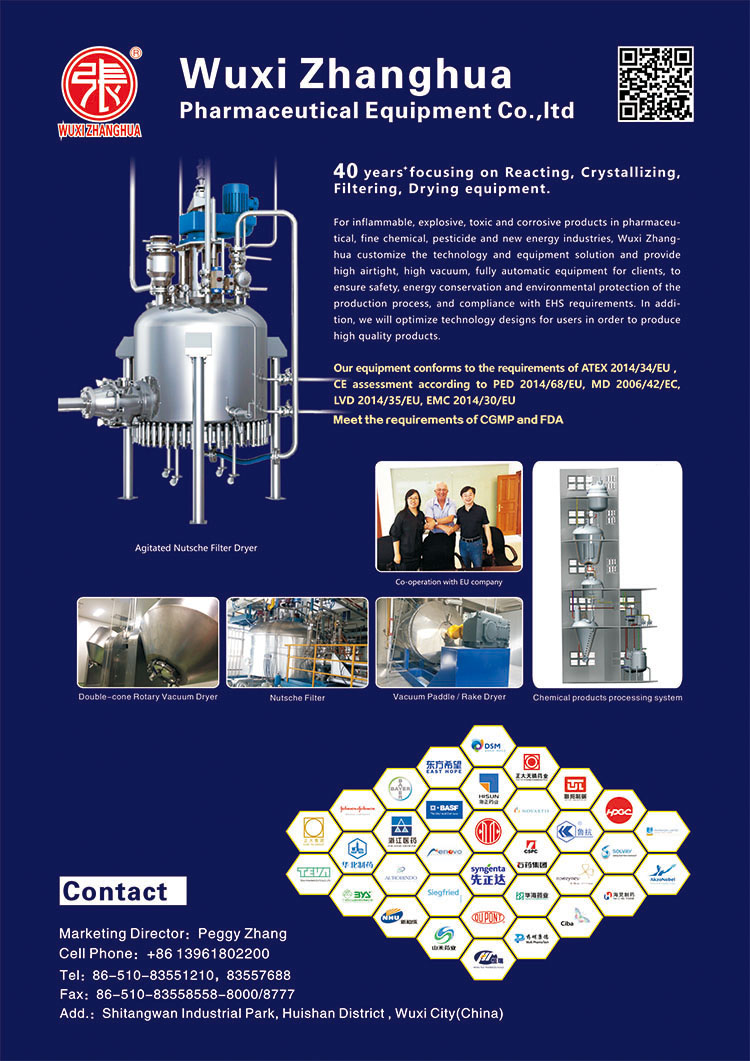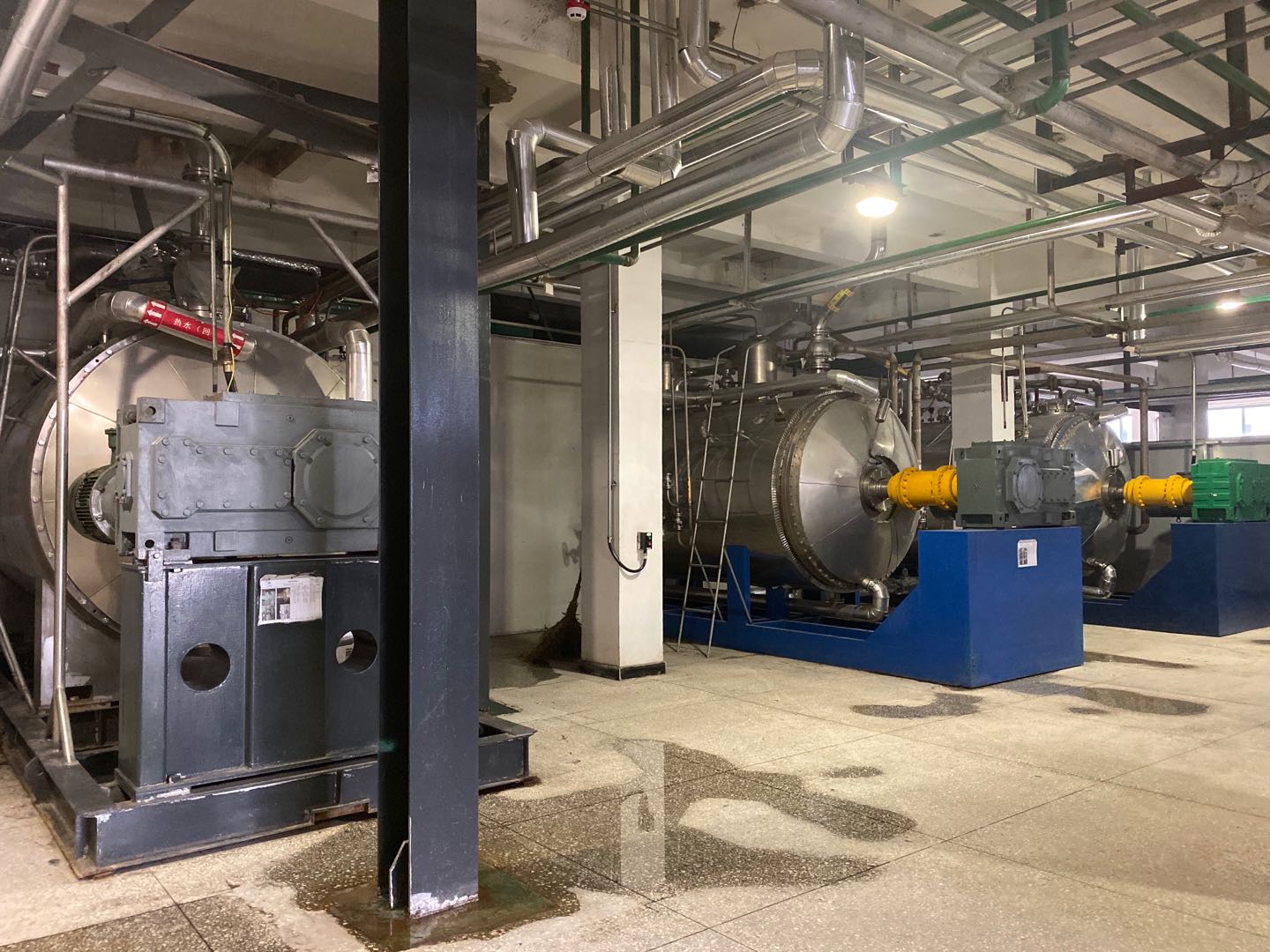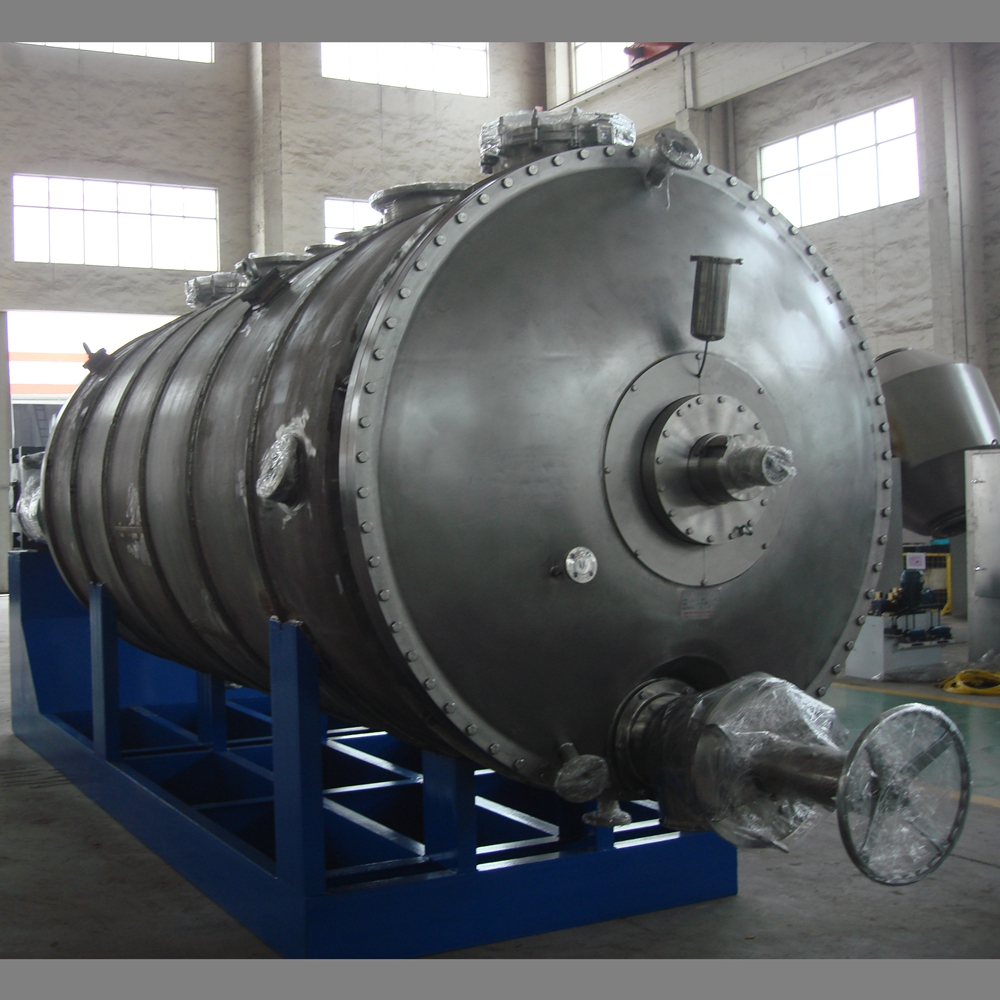 Vacuum Rake Dryer, it is an innovation horizontal batch-type vacuum drier improved on the basis of absorbing technology of domestic rake drier. The moisture of wet material will be evaporated by heat transmission. The stirrer with grinding scraper will remove material on hot surface and move in the container to form cycle flow. The evaporated moisture will be drawn out by vacuum pump.
Feature
1. Being installed stirrer in the machine, it makes raw material form the state of continuous circle inside the body, so heating uniformity of raw material is raised greatly.
2. Being installed stirrer in the machine, slurry and paste shape material can be dried easily.
3. Special design for discharging port, make better sealing and less material accumulation, discharge is easy.
4. There are two seal model, mechanical seal and packing seal. The design supply good seal and long life.
5. The special techniques of shaft and rake support high strength and concentric.
6. The medium in shaft and vibration adding equipment will be equipped by requirement
7. Use different filter form according to different material.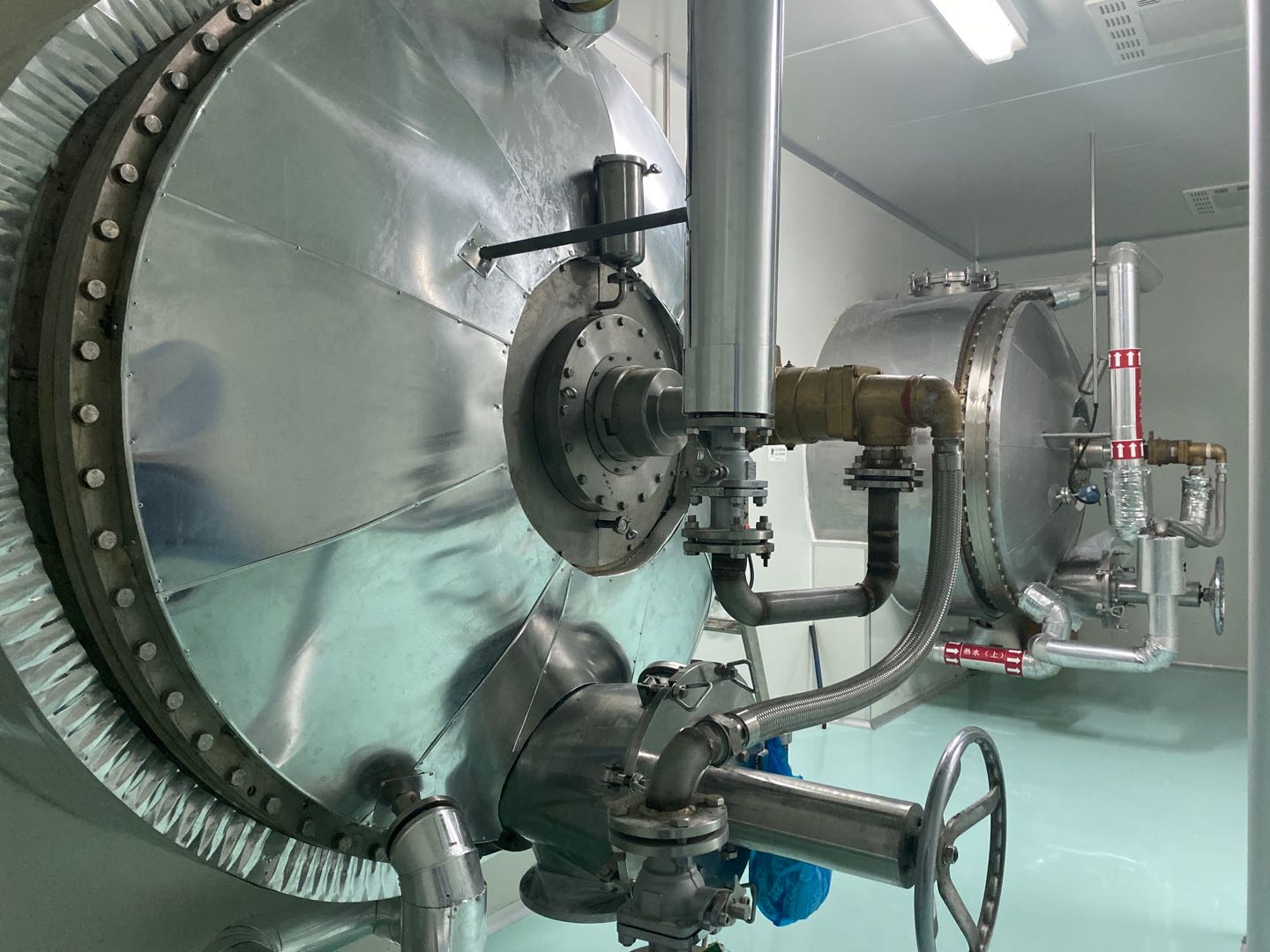 Product Details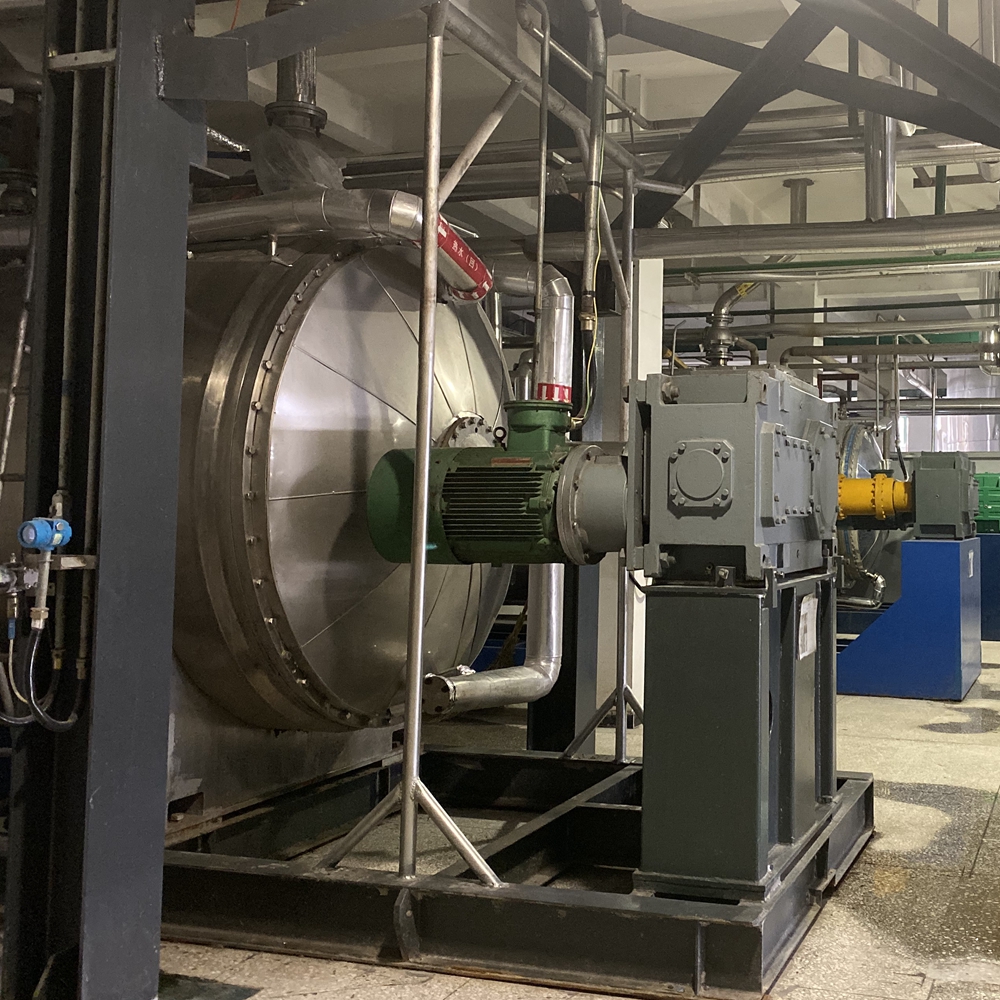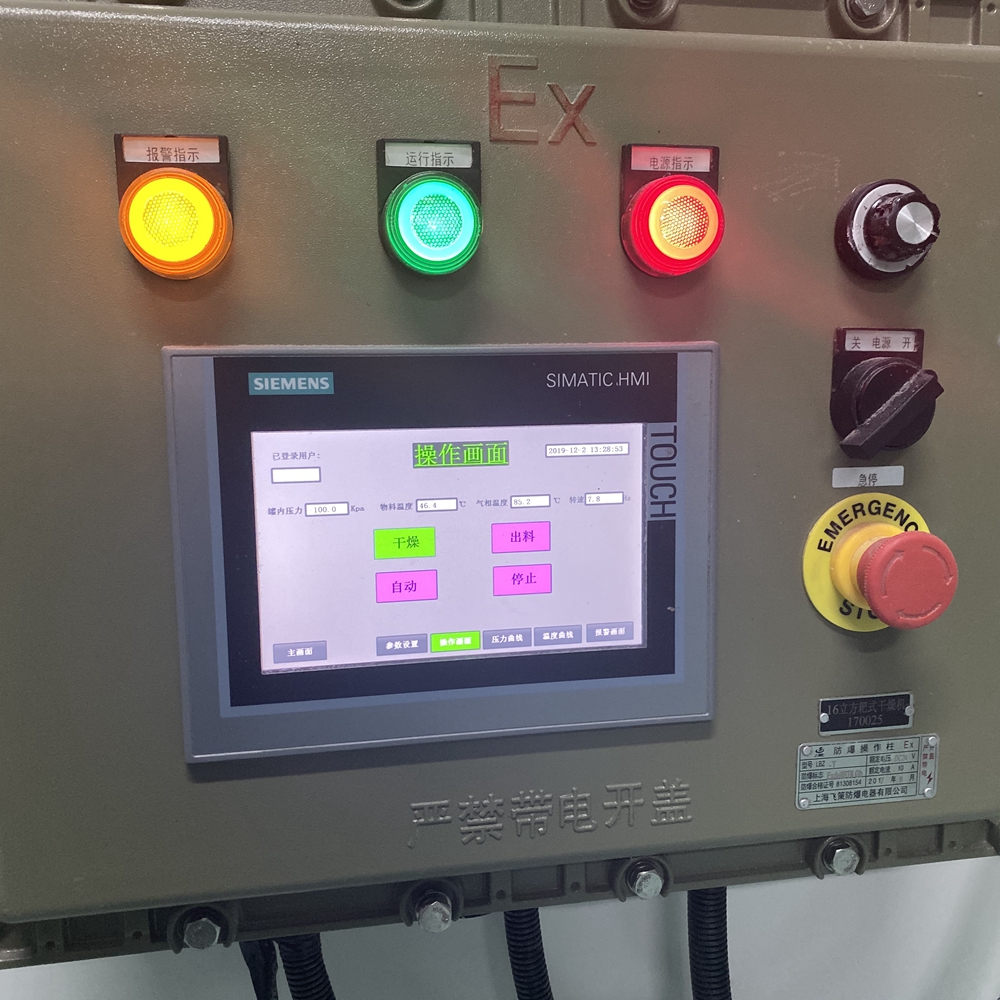 Technical Parameterv

Design / Calculation Software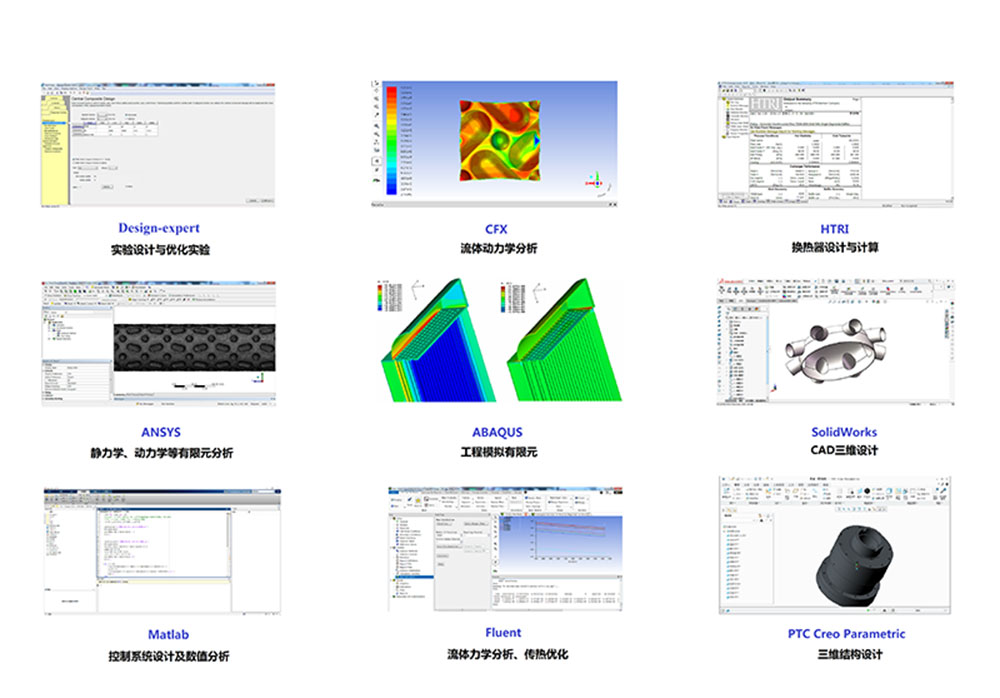 ➤Our Products for pharmaceutical and chemical industries
1. Multifunctional "Three in One" (filtering, washing and drying)
1. Special Equipment: Pressure Equipment, Equipment made of anti-corrosion materials, Sterile Equipment
Equipment made of anti-corrosion materials includes: anti-corrosion lining plastic/ PTFE/ enamel,
Ti/HC22/Mone11
2.Customized Design: Double-Cone in 20L-20m³
Rake Dryer (with mechanical seal) in 16 m³
DN300-DN600 "Three in One"
3.Design/Calculation Software
➤Scope of business
1. On-site Inspection
2. Technical Innovation Plan for Equipment Technical Improvement Plan for Equipment's Structure Optimization Fast and Effective Solution to Equipment Malfunctions Highly Efficient and Precise On-site Construction Service Commitment to a Deadline in Customization A Full Range of long-term on-site technical maintenance service
3. Maintenance
4. Technical Solutions
5.On-site Testing and Training
6. Spare Parts
Company Profile